When your kids show signs of interest in music, then you can help nurture their curiosity with an app for their Android device. While it is true that you can find a lot of music app out there, but when it comes to functionality and features, there are only a few apps that can rival Let's play with DingDong app. With this nifty little app, it will help nurture the creativity and imagination of your kids. In fact, once you try it, you won't be surprised if you consider it as the best in its genre. If you want to know more about Let's play with DingDong app, then you are in the right place as we will explore and review the specific android media app.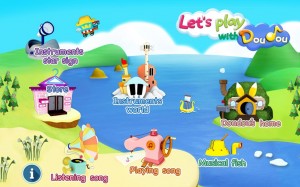 Let's play with DingDong is an app that combines education and music into one. It introduces your kids to the technical aspects of music in a fun way. This is what makes Let's play with DingDong very unique as it is able to grab and hold your kids' attention while being exposed to music education.
Features
Let's play with DingDong app comes with a lot of features which makes the app very interesting. Let's explore some of these important features:
* 3-D Feature – Let's play with DingDong makes use of 3D technology and it excels at doing it. Once you check the visuals, you wonder if you can live with 2D-based visuals in the future. Furthermore, the visuals are polished and stunning, which in turn keeps your kids interested.
* Character Decorations – Let's play with DingDong lets your kids decorate their characters with little restriction. This means your kids can freely add and subtract elements for their characters to fit their own style. It's a great form of creative imagination exercise for your kids.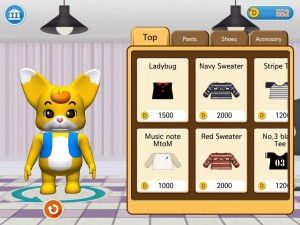 * Songs – your kids will have a lot of songs to explore with Let's play with DingDong as there are over 100 tunes within the app. The variety keeps the app fun and interesting. Also, your kids can choose the kind of musical instruments when playing a certain song.
* Educational – not only is the Let's play with DingDong great at nurturing the musical capabilities of your kids, but it's an app that is also educational. Aside from the musical elements of the app, Let's play with DingDong also lets your kids draw patterns like musical notes, star signs and a lot more.
Summary
Let's play with DingDong is one of the best educational and musical apps for the Android device. It's great at being a musical and educational app as it holds the attention of your kids. It comes with a lot of features like 3-D visuals, contractor character decorations, multiple songs and educational.
Free Download of Let's play with DingDong at https://play.google.com/store/apps/details?id=com.lidee.doudou.usa